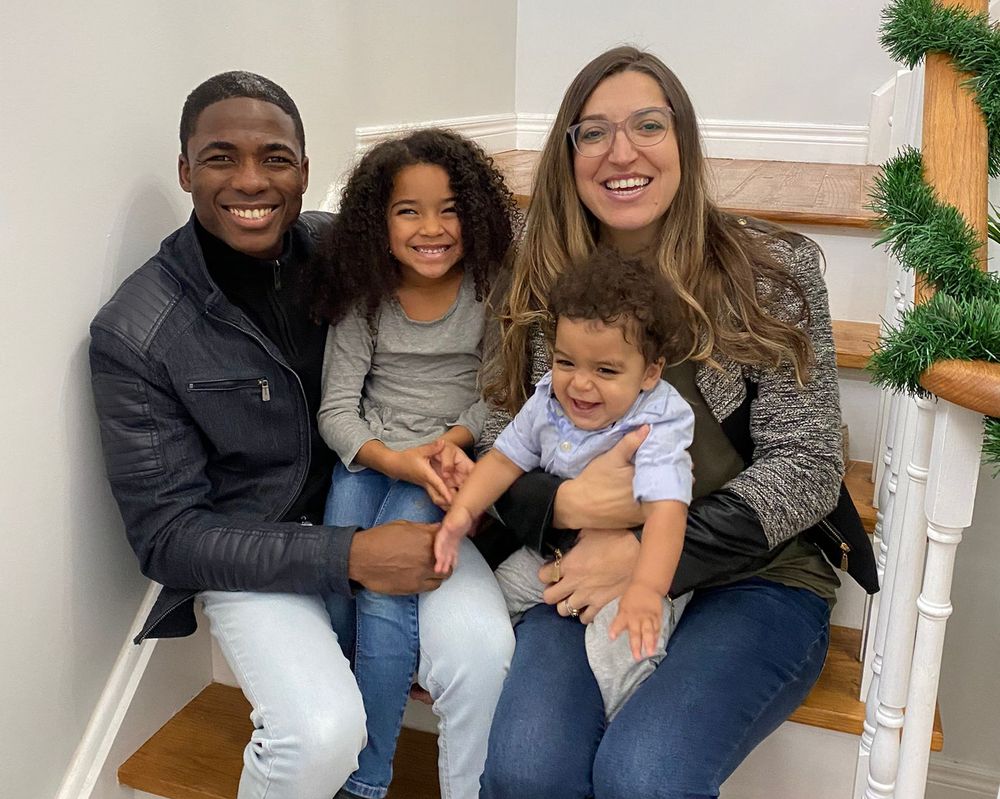 About Jervis Djokoto
Profile Summary
Jervis Djokoto is a Ghanaian, Toronto-based Pastor and musician with a deep and abiding love for Christ and His ongoing work of revitalization in the Church. Regarding his educational background, Jervis holds a Master of Divinity (MDiv.)from Tyndale Seminary in Toronto and is currently pursuing a Doctor of Ministry (DMin) program at Fuller Theological Seminary, U.S., focused on Holy Spirit Leadership & Ministry Practice. In addition, he serves as the Executive Director for The Renew Movement - a budding global initiative focused on facilitating mentorship, training, strategic resourcing and consulting on personal, Church and global renewal. Jervis lives in the Toronto area with his wife Robin and their two children, Evangeline and Joseph. Jervis's latest book, Re:New, A Case for Spiritual Renewal in the 21st Century Church, is the culmination of Jesus's life story and passion for seeing God renew His Church in Jesus' name. On December 4th Jervis released his debut album, "I'm Whole Again." This album is a beautifully woven tapestry of music with African, contemporary and jazzy styles featuring artists, musicians, and producers worldwide.
About His Music & Ministry
"My music's heart often captures the essence of the Gospel of Jesus and my origins in Africa in a mellow, acoustic, rhythmic, jazzy, soulful manner." --Jervis Djokoto. 
Born into a family of vibrant Christian music and musicians, Jervis was immersed in music & ministry very early in his life. Taking a faith leap into full-time ministry early in his life, he served as the President (and founder) of a Ghana-based ministry --Worshippers Ministry International (WMI), an inter-denominational ministry for over ten years before moving to Canada with his wife, Robin. As a leader at Worshippers Ministry, he jointly served thousands through musical programs, prayer sessions, teaching, conferences, and retreats for groups of all sizes. Serving as the Young Adults Pastor and later the Pastor of Local and Global engagement for a few years in a large multi-site Church, Sanctus Church in Ajax, Canada, Jervis also served Young Adults in Durham, and GTA ages 18-25, Global and Local Partners, including mission trips to India and Uganda and supporting Local ministry partners. 
"Musically, many rivers flow through the river that inspires my songwriting. My faith in and love for Jesus is the hope that stirs and keeps the melodies of my heart flowing. I have also been deeply influenced by South African singer-guitarist Jonathan Butler, Jazz guitarists like Jimmy Dlulu (South Africa), George Benson (U.S.), Joe Pass (U.S.) and John Leslie "Wes" Montgomery (U.S.). As a Pastor, my African and Jazz influences as a songwriter, composer, producer, electric/ acoustic guitarist, drummer, and bassist provide me with a unique and distinctive lens through which to see the world, hear and contribute to its sounds. The voice of my instruments and my soul's sound have been coloured by my love for Jesus, the many stories of the Bible and the beautiful multicultural world God has placed me in. My joy is to be the instrument that reflects, positions, scribes and amplifies these sounds for the world to hear and connect with." --Jervis Djokoto 
Besides spending time with family and reading a good theological book, as a Speaker and Worship Leader, Jervis has been involved in worship conferences, music training programs and speaking engagements for a variety of Congregations in the UK, Canada, India, Nigeria, Indonesia, South Africa, Uganda, and Ghana. These disparate regions of the world have further influenced his childhood and youth's sounds. 
"People ask me what keeps me going. I will say my most exalted privilege is knowing Christ and making Him known. At the heart of it, I want people to come to know and love the Jesus I have come to know and love. God has recently put a love in my heart for people and I love to use the gifts God has given me to serve others and bring hope in desperate times. And it has been an incredible journey for me, seeking and finding Jesus in some of the most unexpected places and having the privilege of sharing Him with others." —Jervis Djokoto. 
As a Younger Leader delegate from Africa at the 'Cape Town 2010' in South Africa, he was introduced to the world of the Laussane Movement and Global Missions. He has since served as the Music director for the Lausanne National Conference in Ghana in 2012 and on the Global Worship Team for the Lausanne Young Leaders (YLG) gathering in Indonesia in 2016. He also joined a multi-ethnic Global Worship Team for the missions conference for SIM in Johannesburg, South Africa, in 2018. 
In 2014, he led the Ghana-based 'Worshippers Music' team to create and record a 10-song CD celebrating Christ's love for his Church (Album Title: Divine Romance). He wrote or co-wrote ten original songs declaring God's intimate love for others as a bride would desire her husband. In December 2018, Jervis released my Debut- Single, "Hallelujah," written on a journey to South Africa for a mission conference.  
"Even though I am a great fan of tasteful and thoughtful music and will easily recline into a peaceful bliss listening to music for hours, I think there's much more happening when we listen to music than what meets the eye. The Bible reminds us of music's purpose and power, and I think my Christian foundations have taught me to think more deeply about what God can with our music. To me, then, music is a tool, or rather an instrument, an instrument to inspire hope and share Christ with others. By some divine providence, music has always been a part of my ministry carriers in the present and past." --Jervis Djokoto